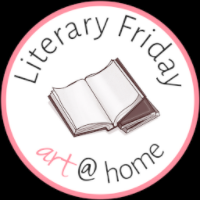 I just finished Last Night I Dreamed of Peace. This was on my to-read list. I first heard about this story on NPR's book radio. It was quite interesting to hear the account of Vietnam War from a Vietnamese who did not like the Americans. I found it quite interesting that the young lady was a trained surgeon during this time of war.
At the age of twenty-four, Dang Thuy Tram volunteered to serve as a doctor in a National Liberation Front (Viet Cong) battlefield hospital in the Quang Ngai Province. Two years later she was killed by American forces not far from where she worked. Written between 1968 and 1970, her diary speaks poignantly of her devotion to family and friends, the horrors of war, her yearning for her high school sweetheart, and her struggle to prove her loyalty to her country. (Goodreads Review)
I don't know what to read next. I have a book called Keeping a Journal You Love by Sheila Bender. I've kept a journal since my high school days. I'm hoping she'll give me some pointers on what to do when you don't feel like writing.
My other choice is Clariel by Garth Nix. It is his 4th book for the Abhorsen Series. I love this series: Sabriel, Lirael, and The Abhorsen. I did not know that he had written a 4th book. The stories take me far away from Georgia and deliver into a world of good and evil, life and death. And the best thing about this series is that he writes and conveys all without profanity. Sabriel is one of my go-to-books. It never fails me, even though I know the story I still get excited.